Join T
he
Ellie
Fam!
Ellie Mental Health is one of the nation's fastest growing mental health companies, dedicated to positively impacting the lives of our communities, starting with our franchise owners.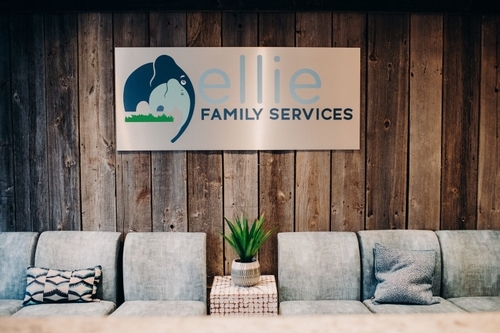 ---
We vow to be really and truly different from other mental health care providers. The mental health field presents barriers not just for clients and the community, but also for the helpers, therapists, and creatives who do this work. Ellie knew that if it wanted to be truly different, it would have to problem-solve barriers in the field at all levels.
REAL ESTATE
Our dedicated staff will help you in the site selection and lease negotiations to find the ideal site.
FINANCE
Our team will provide assistance with loan processing through the SBA.
SITE BUILD SUPPORT
We walk you through the entire build-out process from corporate-approved layout and general construction to interior design and on-site technology.
MARKETING
Once you sign your lease agreement, the marketing of your location begins with personalized support to set up social media and marketing materials to generate business.
RECRUITMENT
We'll support you in hiring the most qualified clinic directors and therapists.
TRAINING
You'll attend a comprehensive training course, an annual franchise convention, and opportunities to connect with subject matter experts.
BRAND DEVELOPMENT
You'll receive brand standard guidelines and digital and print material templates to personalize your own unique ELLIE.
CALL CENTER
Our in-house call center team will connect prospective clients to your therapists to find a perfect match and schedule their first appointment.
MEDICAL RECORDS AND BILLING
Our Electronic Health Record System with integrated billing ensures all of your client records remain compliant and your insurance claims get processed.
CREDENTIALING & CONTRACTING
Our credentialing partner panels your licensed therapists with insurances to receive the best in-network rates for your services.
Ellie Works Diligently To Ensure Our Offices Are Just As Warm And Engaging As Our Team. We Want Our Clients (And Staff!) To Feel Safe In A Meditative Environment. While Each Ellie Reflects Our Style And Values, Each Office Is A Reflection Of Its Community.
I would like to receive more information about this opportunity.